Santa Fe Trail Chapter, NSDAR
Trinidad, Colorado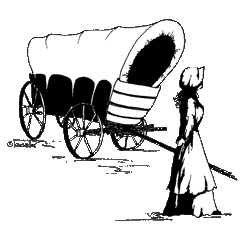 The National Society Daughters of the American Revolution is a non-profit, non-political, volunteer women's service organization dedicated to promoting patriotism, preserving American history, and securing America's future through better education. Any woman 18 years or older, regardless of race, religion, or ethnic background, who can prove lineal descent from a patriot of the American Revolution is eligible to be a member.
"To learn I could become a part of the DAR changed my life; I've made friendships for a lifetime."
When you join the DAR, you enter a network of more than 185,000 women who form lifelong bonds, honor their Revolutionary War ancestors and promote historic preservation, education, and patriotism in their communities. We have answers to your questions about becoming a member of this historic and vibrant organization. Visit our Membership page to learn more.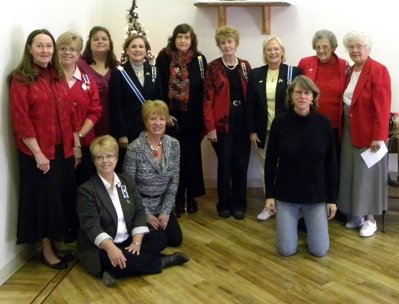 The Santa Fe Trail Chapter, NSDAR, activities include promoting American history throughout the year by honoring historically significant people, places, dates, and events.
We recognize students with awards and scholarships and have connections with our family members in promoting service efforts.
Chapter members support the Constitution of the United States of America, the patriotic values of our country, and the military men and women who serve the nation.
Valuable and lifelong relationships with other DAR members have been created while working on activities, events, projects, and social occasions.
The chapter provides opportunities to improve leadership capabilities while taking on responsibilities at chapter, state, and national levels in service to our communities.